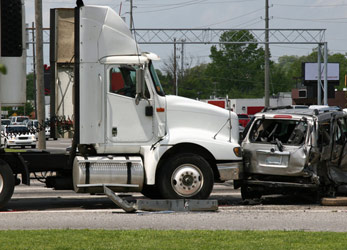 Delivery Truck Accident Lawyer in Springfield

Our Truck Accident Lawyers Fight for Your Rights
If You Have Been Involved in a Delivery Truck Accident, Trust a Springfield, MA, Delivery Truck Accident Lawyer to Protect Your Rights.
Being in a delivery truck accident can have severe consequences, both physically and emotionally. If you or a loved one has been injured in such an accident, it is crucial to seek legal assistance as soon as possible.
When it comes to delivery truck accidents, winning is NO accident! Contact our experienced delivery truck accident lawyer in Springfield for a free consultation. Call us at (413) 737-3430 or (413) 781-CAVA (2282) today.
The aftermath of a delivery truck accident can be overwhelming. While your focus should be on your recovery and well-being, insurance companies may try to rush you into accepting an inadequate settlement. They do not have your best interests in mind.
By working with our skilled delivery truck accident attorneys, you can rest assured that your rights will be safeguarded, and justice will be pursued on your behalf. We understand the complexities of delivery truck accident cases and will protect you from making hasty decisions.
At our firm, we take pride in our track record of securing substantial compensation for our clients. We genuinely care about your needs and will dedicate ourselves to your case.