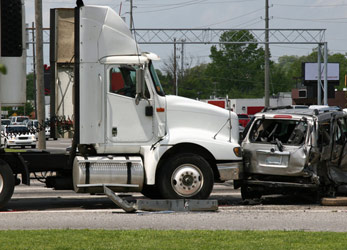 Looking for a Springfield Rear-End Accident Lawyer?

The Knowledgeable Rear-End Accident Attorneys at Cava Law Firm Will Make Sure You Get the Compensation You Deserve
Rear-end accidents can be a frustrating and frightening experience. Whether your accident was a simple tap on the bumper or a full-on collision, you could be facing serious injuries along with damage to your vehicle.
If you have been rear-ended, contact a Springfield rear-end accident lawyer as soon as you are able by calling (413) 737-3430 or (413) 781-CAVA (2282).
The aftermath of a rear-end accident can be hectic, with a variety of issues to account for in a short period of time. From checking yourself and other passengers for injuries, assessing the damage to your vehicle, and contacting the police and insurance company, the moments following a rear-end accident can feel overwhelming. While you focus on receiving the necessary medical attention and healing, contacting a rear-end accident lawyer can help simplify the process following the collision.
While insurance companies may encourage you to settle for less than you are owed, our rear-end accident attorneys can guide you through the steps to ensure you receive the compensation you deserve.
Whether you are seeking compensation for injuries or damage to your vehicle, the rear-end car accident lawyers at Cava Law Firm will help secure a financial recovery for victims in Massachusetts.